Special Order Top Shelf Spirits
In addition to our regular inventory we have a selection of the finest spirits from around the world. These items are rare, exclusive and available in limited quantities so we offer them on a special order basis only. Below is our selection of top shelf spirits. If what you are looking for is not listed below please contact us and we will scour the planet to track it down.
Top Shelf Selection: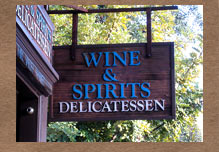 Offering the finest spirits available on the planet.